By doing Yoga with us, YogaDaan e.V., you have not only taken steps towards healthier life but also helped 53 students from our Adhar Mandal School for Deaf and Dumb located in Pune, India.
2022 Annual Report: A quick glance on all that happened
Below are some of the moments which made year 2022 an amazing year of purpose, charity and better health for all of us together!
We donated €1000 to Adhar Mandal School for Deaf and Dumb for betterment of 53 differently abled children who study there 👏🎉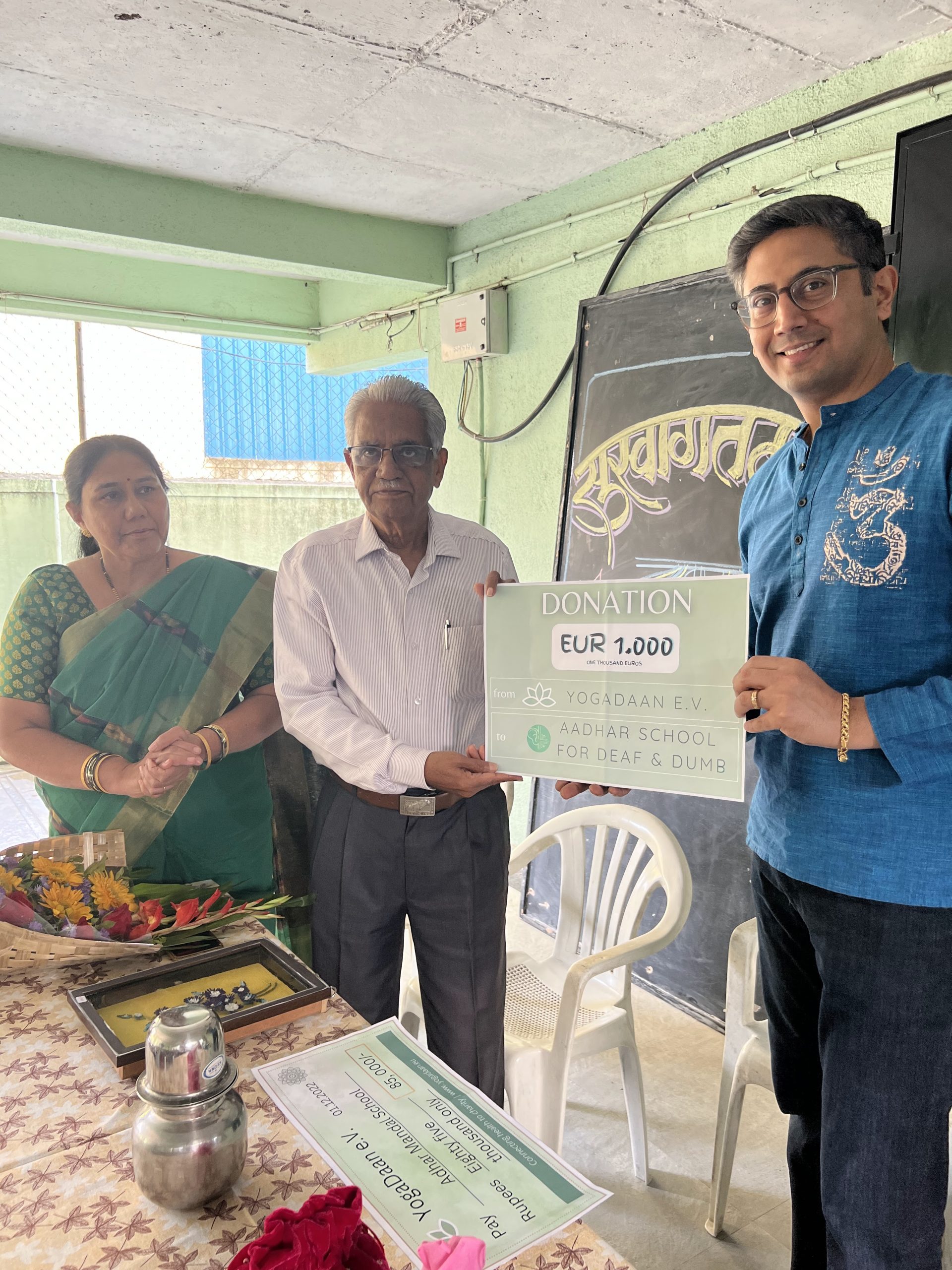 We distributed chocolates in the entire school to celebrate the success and brought a smile to all the faces 😍😇
We spent a lovely day among the smiling kids and promised that we will be back soon with even more chocolates, help and positive vibes 😎😁
We, are truly thankful for all the love you have shown us as happy customers, doners and well-wishers. But, it is not only us, the YogaDaan e.V. who is thankful.
We have a special thanks message directly sent by a student of Adhar Mandal School expressing his gratitude to you. Have a look below 😊
Let's keep doing the good work!